Powered by Superior Quality
Wij streven ernaar om de veiligheid van onze klanten te waarborgen.
ELKE DAG WORDT HIERVAN HET BEWIJS GELEVERD
We hebben onszelf overtroffen en zijn de eerste fabrikant van aluminium kipperopleggers die bij de kanteltest de A-classificering heeft behaald.

Daarmee laten wij onze klanten zien dat zij op ons kunnen rekenen om hun dagelijkse testen te doorstaan.
Het resultaat van de tilt test*
The vehicle remains stable with tilt table angle of 9,54° for a tipper angle of 45,7°.
De test is uitgevoerd met een voertuig van 10 meter lang.
*Neem voor informatie omtrent de technische kenmerken van de test contact met ons op.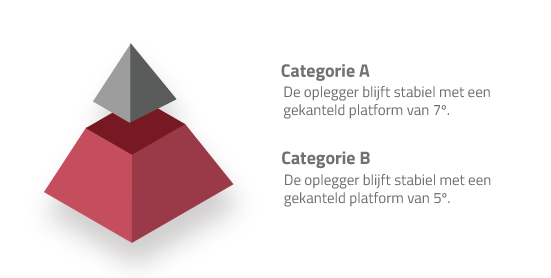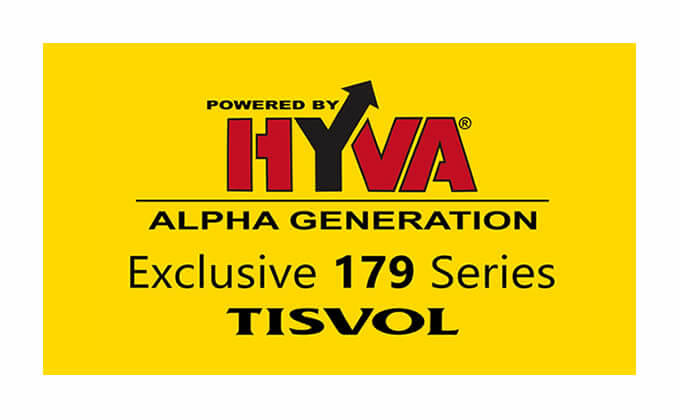 Test uitgevoerd samen met het prestigieuze merk hydraulische cilinders Hyva, meer specifiek met de "179-series" cilinder exclusief voor Tisvol, die wordt gekenmerkt door een grotere diameter.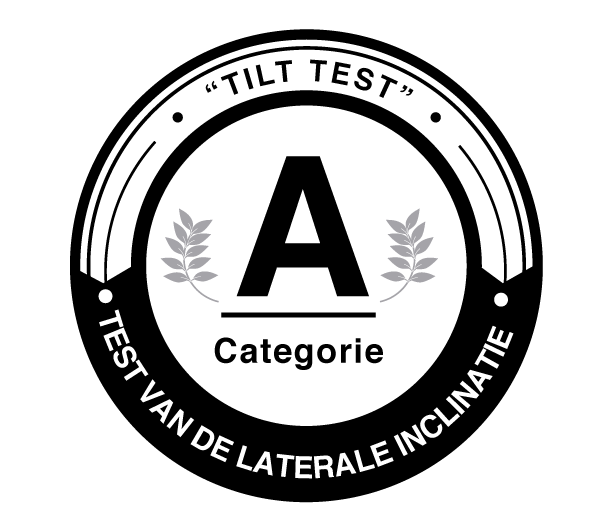 Benefits of passing the tilt test
Na de test die is uitgevoerd door IDIADA hebben wij de A-classificering behaald, volgens de specificaties van het IRTE (Institute of Road Transport Engineers).
Dit wordt bereikt door aan te tonen dat de oplegger veilig kan worden gekanteld met een zijdelingse inclinatie van 7º, hetgeen extra moeilijk is ten opzichte van het kantelen in optimale omstandigheden. De losinstallatie van een kipper is complex en wordt door vele factoren beïnvloed.
Het slagen voor de kanteltest bewijst dat de voertuigen van Tisvol onder extreme omstandigheden kunnen kantelen, waardoor onze klanten een maximale veiligheid wordt gegarandeerd.
JA, WIJ HEBBEN DE KANTELTEST ALS BESTE DOORSTAAN, MAAR ONZE KIPPEROPLEGGERS ZIJN TOT VEEL MEER IN STAAT.
Erachter te komen